---
Last week, Base Esperanza, an Argentine research station in Antarctica, might have recorded the cont
[...]
---
Amid the revelations that Fox News crony Bill O'Reilly lied about his "reporting" of the Buenos Aire
[...]
---
---
Ring of Fire | Must See Videos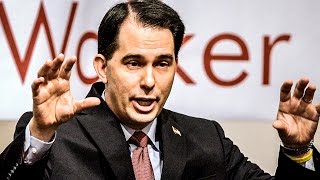 Scott Walker's Blueprint To Destroy Wisconsin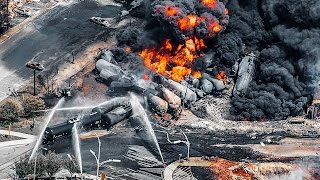 Big Oil Fought (and Won) To Make "Bomb Trains" Less Safe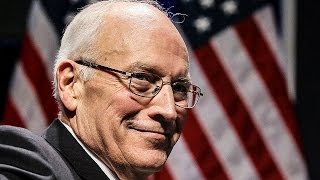 Dick Cheney's Endless Lies Keep Pouring In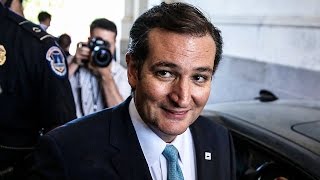 The Crazy List of Things Ted Cruz Actually Believes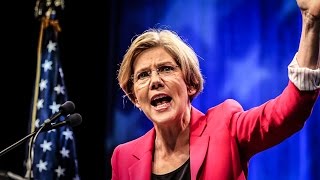 Bankers Warn Dems To Shut Elizabeth Warren Down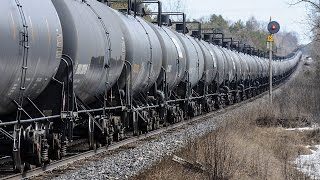 Congress Takes On Big Oil's Bomb Trains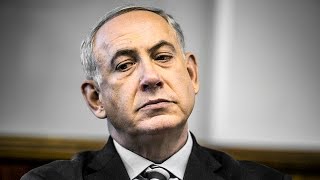 Israel Spied On America-Iran Talks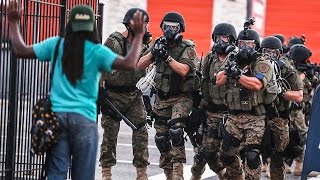 Is Being Black Now a Criminal Offense?
Scott Walker's Blueprint To Destroy Wisconsin

Wisconsin governor Scott Walker recently signed "right to work" legislation in his state as part of his continued assault on labor unions. This is just the latest in the Republicans' attempt to destroy Wisconsin.

America's Lawyer,

Mike Papantonio

, recently spoke with

Brendan Fischer

from the

Center for Media and Democracy

about what's happening.

Big Oil Fought (and Won) To Make "Bomb Trains" Less Safe

In the last 2 and a half years, more oil has been spilled by rail than at any other time in the last 4 decades. The increasing reliance of the oil industry on rail transport, and the complete lack of federal oversight of our aging railway system, has put millions of people at risk.

Ring of Fire's

Farron Cousins

talks about the growing danger from these oil trains with

DeSmogBlog

contributor

Justin Mikulka

.

Dick Cheney's Endless Lies Keep Pouring In

In a recent interview with Playboy, former vice president Dick Cheney slammed President Obama, citing him as 'the worst president of [his] lifetime.'

Ring of Fire's Sam Seder and Majority Report Contributor Michael Brooks discuss this.

The Crazy List of Things Ted Cruz Actually Believes

As the country continues to reel from the now confirmed and disastrous campaign that will be Ted Cruz's 2016 presidential bid, there are many things about the man that need to be center stage before we even consider the possibility of allowing him near the White House.

Ring of Fire's Sam Seder and Majority Report contributor Michael Brooks discuss some of the insane things that have come out of Ted Cruz's mouth.

Bankers Warn Dems To Shut Elizabeth Warren Down

Since taking office in January of 2013, Senator Elizabeth Warren (D-MA) has made a name for herself with her fiery takedowns of big banks and the regulators who failed to keep those big banks in check. For example, back in 2013 she asked a panel of bank regulators whether or not 'too big to fail' has become 'too big for trial.' Comments like that have made many Wall Street enemies for the senator, but that is certainly a sign that she's on the right track.

As it turns out, some banksters are actually thinking of boycotting the Democratic party because of her. All of this comes as progressives attempt to line up a liberal alternative to Hillary Clinton in the 2016 presidential elections.

What kind of impact will Wall Street's boycott have on the 2016 race, and what should it tell us about politics in a post Citizens United world? America's Lawyer, Mike Papantonio, discusses this with

Richard Eskow

, senior fellow at the

Campaign for America's Future

and host of

The Zero Hour

.

Congress Takes On Big Oil's Bomb Trains

Every day, trains filled with highly explosive oil are barreling their way across America, putting millions of lives at risk. We've recently seen just how hazardous these trains can be after a string of destructive derailments.

Now, some lawmakers in Washington are trying to slow these trains down. This week, Senator Maria Cantwell (D-WA) introduced legislation that is supposed to protect people from these oil train disasters. But is that legislation really enough to protect us from giant bombs on wheels?
Tyson Slocum, director of the Public Citizen Energy Program.

Israel Spied On America-Iran Talks

Earlier this week, a bombshell news story erupted that claimed Israel leaked classified (and stolen) U.S. information to American lawmakers in an attempt to sabotage President Obama's talks with Iran.

Ring of Fire's Sam Seder and Majority Report contributor Michael Brooks discusses this.

Is Being Black Now a Criminal Offense?

Earlier this month, the Justice Department released a scathing report on Ferguson, MO. The report found that Ferguson racks up millions of dollars by targeting and harassing black residents with things like parking and speeding fines.

What the report didn't say is that Ferguson isn't alone in this practice. Cities all across the country are targeting black people to raise money.

America's Lawyer, Mike Papantonio, discusses this with blogger

Chauncey DeVega

.
America's Progressive Voices
---